FlexiSPY Review – Everything You Need to Know
1161 view
31 min. to read

FlexiSPY spy phone is software that allows a user to monitor another's mobile device from a remote location.
In terms of features and capabilities, it is right up there with the mSpy parental control app.
This app has new features that made it a unique product today. The company invented the world's first commercial spy phone application in 2006.
FlexiSPY is considered the industry leader in the development of professional monitoring software.
Try out the most advanced spy software—the FlexiSPY Review
This software suite allows you to see the usage of a device on a day-to-day basis.
It offers in-depth monitoring and reporting features like call recording and call interception than any other provider out there.
FlexiSPY App secretly records events happening on the target device and sends this information to your web account.
You can even enable the microphone when it is not in use.
This feature allows you to record what's going on around the target phone, whenever you like.
FlexiSPY is one of the best mobile spy apps in the market.
This was decided after testing various spy applications details will be in this FlexiSPY Review.
How does FlexiSPY work?
The company is offering two different levels of monitoring:  Premium and Extreme.
The Premium package has standard features like reading sent and received texts, reading chats on Instant Massaging apps.
A jailbreak or rooting is required to access the advanced features of both packages.
The target phone must be capable of a 3-way calling for call interception function.
When a call comes in, you receive a notification. You can initiate an interception by keeping your microphone mute.
Your call will not show as incoming one on the target phone; your number will not show in their call log.
The target phone will get no indication that someone else is connecting to it.
FlexiSPY Premium Features
The premium package allows you to monitor text messages, call logs, passwords, and GPS location, multimedia files like videos and pictures, Internet browsing history, camera use on the target device.
It allows you to monitor social media and instant messaging apps, including Facebook, WhatsApp, Line, Viber, Skype, Hangout, Kik, Hike, Instagram, Telegram, Tinder, and WeChat.
 Parents can use this feature to track specific languages relating to drug use, profanity, or whatever they choose.
You can control which apps are allowed to install and run on the target device.
You can even uninstall the already installed apps using the Manage Apps feature.
Once installed on the target phone, you can update the FlexiSPY app remotely.
FlexiSPY Extreme Features
FlexiSPY Review the advanced features included in this package work remarkably well.
If the target phone is in an area where the signal quality is not excellent, then recording quality will not be good.
But most of the places have reliable network coverage, so this can rarely be an issue.
The call interception tool may be used to eavesdrop on live conversations between incoming and outgoing calls.
The dashboard allows you to customize notifications for phone calls.
You may even keep track of every phone conversation that takes place on the target phone.
These phone calls are uploaded to your FlexiSPY account automatically. After login, you can select a recorded call that you wish to listen to;
These calls are downloadable from the FlexiSPY dashboard.
You can also record the phone calls from specific contacts only.
This app can activate the microphone of the target device.
The ambient recording function allows you to listen to the environment; you may even establish an expiration time for ambient monitoring.
After you've logged in, you can listen to the recording.
This package contains a powerful function key logging along with other standard features of FlexiSPY lite and premium packages.
You can download usernames and passwords for any site or application of the target phone types; you can access this information from your web account.
The location tracking feature shows you the precise location of the target phone on a map.
Once the app is installed and configured at the device, you will see all the messages without accessing a phone physically.
You can send a spoofed SMS to anyone in the phone's contacts to confirm suspicions.
Is my device compatible with FlexiSPY?
This app offers compatibility with the majority of popular devices today.
It will not work on everything.
Below is the list of supported platforms.
Our FlexiSPY Review of the FlexiSPY app
FlexiSPY app is compatible with Android versions 4 to 12.
You must have physical access to the target android phone and its passcode.
The call interception feature is not available for CDMA devices; you can check your Android version from the device settings option.
Android version 8 does not support spy call and call interception.
Android version 9 to 11 does not support spoof SMS and a call interception.
The only spy software that works with Android 12 is FlexiSPY.
Spy call works only on non-rooted Samsung devices with Android versions 9, 10, and 12.
Rooting is required to unlock the advanced features on all other Android phones and tablets.
iPhone and iPad
FlexiSPY app is compatible with iOS versions 6.0 to 14. x; you can check your iOS version from the Settings option.
The target iPhone requires jailbreak for the proper functioning of this app.
Face time spy cam feature is not available for iOS 12. x to 14. x versions currently.
 FlexiSPY Review for Computers
FlexiSPY app is compatible with Microsoft Windows 7 – 10;
You must have physical access to the target computer and its username and password.
For real-time tracking, an Internet connection is a must at all times.
Microsoft Windows 8 does not support the monitoring of IM apps installed from the Windows Store.
How to install and set up the FlexiSPY app?
After purchasing the app at FlexiSpy site, you will receive a confirmation email containing your login details.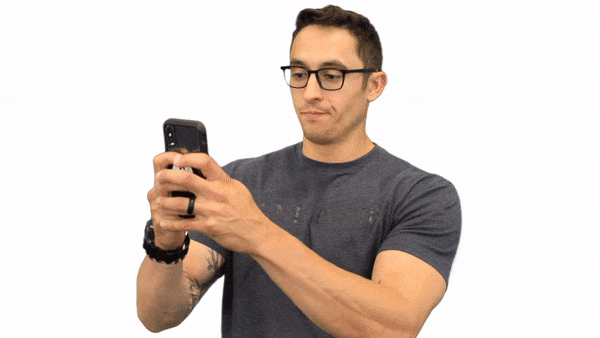 You select the device on which the app needs to install after login into your FlexiSPY web account.
You need to configure the app on the target device by following on-screen instructions.
Then you can monitor activity reports on your dashboard.
Who can use FlexiSPY?
Parents can view a full picture of the activity using this spy app; their child is doing it on their smart device.
This app also helps you in diagnosing software issues on your phone, tablet, or PC.
Is FlexiSPY detectable at the target device?
This app works in the background mode.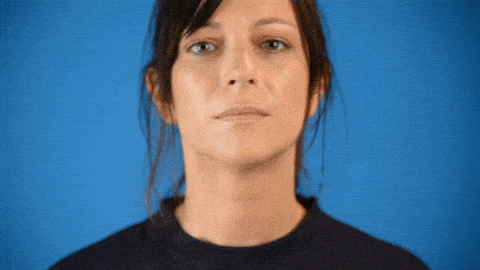 It is undetectable for the target device user; you can leave or delete the app icon during installation.
You can also hide the app icon at the target device using the Settings option.
FlexiSPY Plans and Pricing:
The company truly separates itself from the competitors with its extreme package. Its cost is more than twice the premium package.
1 MONTH SUBSCRIPTION
Lite Plan

Monthly Subscription

Minimum functionality
1 MONTH SUBSCRIPTION
Premium plan

Monthly Subscription

Medium functionality
3 MONTHS SUBSCRIPTION
Extreme plan

Three months Subscription

Full functionality
But the FlexiSPY extreme package offers the functionality that you will not find with any other spy product.
The subscription plan for a lite package is $29.95 per month.
The premium plan costs $68 for a month, $129 for three months, and $159 for one year.
For the extreme package, the subscription plan is $199 for three months and $349 for 12 months.
An only premium package is available for iPad and computers with exclusive features.
How good is the FlexiSPY support?
Don't want to figure out how to install the application on your phone?
The FlexiSPY company will install the software for you at $39.99.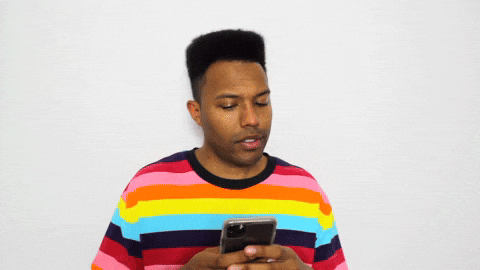 You will need to access the target phone and initiate a chat with customer support.
The qualified technician will jailbreak or root the phone and take care of the rest.
If the technician fails in configuring the app on your target phone, the company will refund you all the $39.99.
FlexiSPY also offers a video library on how to use the features of the app and the installation process.
The company offers a free FlexiVIEW mobile app for Android and iPhone with every purchase.
You can visit your dashboard on your mobile using the FlexiVIEW app.
FlexiSPY uses humans on live chat rather than chatbots and has a maximum 24 hours response time.
What do users say about FlexiSpy?
Opinion of expert
Farah Boufadene
Feedback on using the app
After school, I used this to track my child in order to ensure that he was not going anywhere I didn't want him to go.
This method was completely successful, and I was thrilled with the accuracy of the captures.
I tracked down who he was with and where he was going, and I discovered that it changed from week to week.
 FlexiSPY Review Is FlexiSPY legal?
The company has included a disclaimer on its website.
It says that it is the responsibility of the users to comply with applicable laws in their country.
In most countries, employers have the right to monitor employee activity on a company device.
Laws vary from country to country. So, you must check your local laws before using them.
FlexiSPY mobile review Winding Up
FlexiSPY offers a ten days money-back guarantee.
If you are not satisfied with this app, the company will refund you all the money.
It is also possible to transfer the app license to another device.
You will need to deactivate the app on the old phone and re-activate it on the new phone.
Additional software licenses are required to buy if you want to run the FlexiSPY app on multiple devices simultaneously.
In this FlexiSPY review, we've highlighted the key things you need to know about FlexiSPY.
All in all, FlexiSPY has developed a wonderful spy product that will be a great tool in the right hands.
We hope you'll use this spy app for good reason.
Share your experiences with FlexiSPY in the comments.